In 2021, the customized home furnishing industry experienced ups and downs, with new trends such as green environmental protection, intelligent upgrading, industrial integration, and technological innovation leading the industry to carry out a new round of transformation and upgrading. Sina Home Customization Home Channel focuses on industry events from a media perspective, looking back at 2021 and looking forward to 2022, and experiencing the progress of the times by reviewing the "Top 10 Events in the Customization Home Industry in 2021"!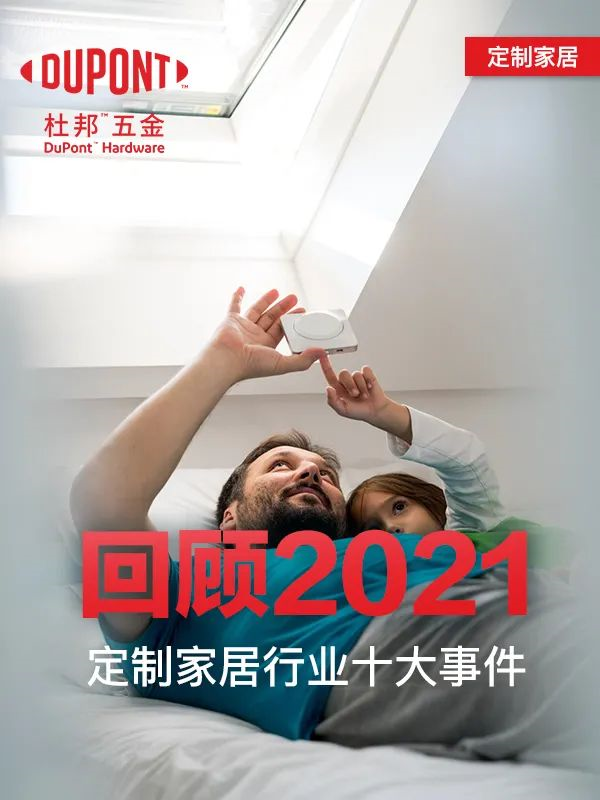 1. 'Whole family customization' has become the biggest buzzword of the year
In 2021, the customized home furnishing industry sounded the horn of the "whole home" campaign, and companies such as Europa, Sofia, Pearl of Palm, and Imperial have successively released the "whole home" strategy, starting a new chapter of integrating whole house customization, furniture, soft furnishings, and appliances with "one-stop supporting services" as the core benchmark. According to the latest news, Baisheng and Siniman will also enter the entire track in January and February, and the 2022 Guangzhou Customized Home Furnishings Exhibition will also set the theme as "Customized All Year". With the comprehensive upgrading of customized enterprises and the continuous high industry attention, "Whole Home Customization" may become another trend in the home furnishing industry in the coming years.
2. Customized enterprise queuing to impact IPO
When it comes to the phenomenon of the home furnishing industry in 2021, the "impact on listing" can be considered a major landscape. For the customized home furnishing industry, which currently only has nine listed companies, the benefits brought by the lower capital market threshold have brought new opportunities for enterprise expansion. Although there were no customized companies that successfully went public in 2021, Kefan, Weifa, Zhiou, Mage, and others have all been on the path of impacting IPOs, and we believe that the comprehensive support of capital strength is coming soon.
3. Evergrande's debt crisis continues to ferment
At the end of July, Evergrande's thunderstorm cast a shadow over the home furnishings industry, including customization companies such as Sofia and Piano. Home furnishings companies showed a dense debt recovery scenario, and debt disputes also caused many customization companies to disperse their energy, causing downward pressure on their scale development to some extent.
4. The low-carbon era forces enterprises to upgrade green
The proposal of the "30.60" dual carbon emission reduction target in the 14th Five Year Plan has brought a new topic to the customized home furnishing industry. Customized enterprises are located in the middle of the industrial chain, and in terms of low-carbon products, they need to control upstream raw material suppliers to ensure a green foundation. In terms of low-carbon production, they need to continuously innovate and upgrade their processes and equipment to produce environmentally friendly products in order to achieve the goal of low-carbon emissions. This sustainable business model is a challenge and also brings new transformation opportunities for the customized home industry.
5. Implementation of the strictest national standard for formaldehyde release
On October 1st, GB/T 39600-2021 "Classification of Formaldehyde Emissions from Artificial Panels and Their Products" and GB/T 39598-2021 "Guidelines for Indoor Load Limits of Artificial Panels Based on Ultimate Formaldehyde Levels" were implemented. The new national standard for formaldehyde release, known as the "strictest", divides the formaldehyde release of indoor wood-based panels and their products into three levels according to their limit values: E1 level (≤ 0.124mg/m ³)、 E0 level (≤ 0.050mg/m ³) And ENF level (≤ 0.025m