High Trend | DuPont Hardware's "2023 Intelligent Hardware" New Product Announced Simultaneously with Guangzhou Construction Expo
Original DuPont Home Hardware DuPont Home Hardware 2023-02 14:12 Published in Guangdong

We're here!
two thousand and twenty-three
07.08-07.11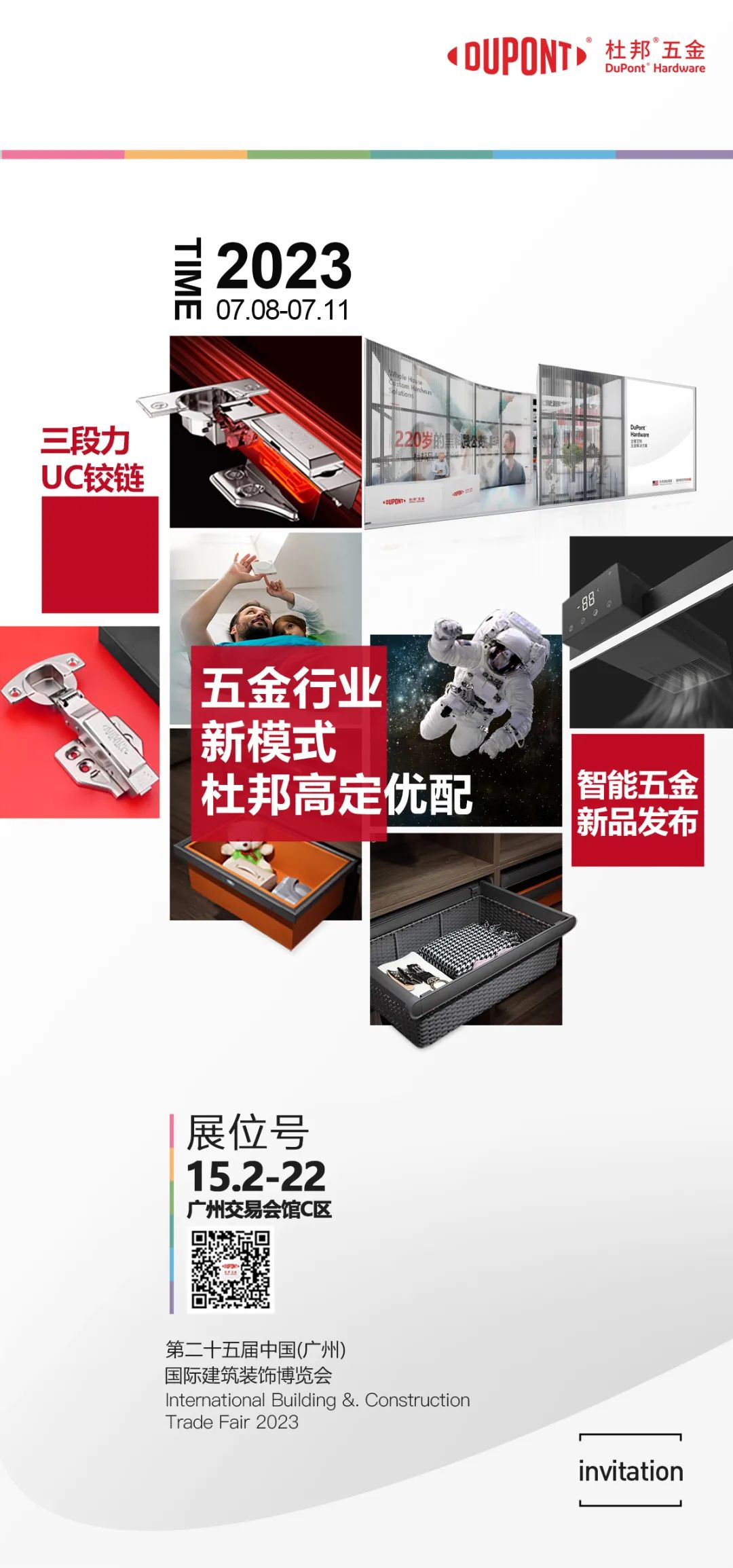 Booth number:
Zone C of Guangzhou Trade Fair Hall
15.2-22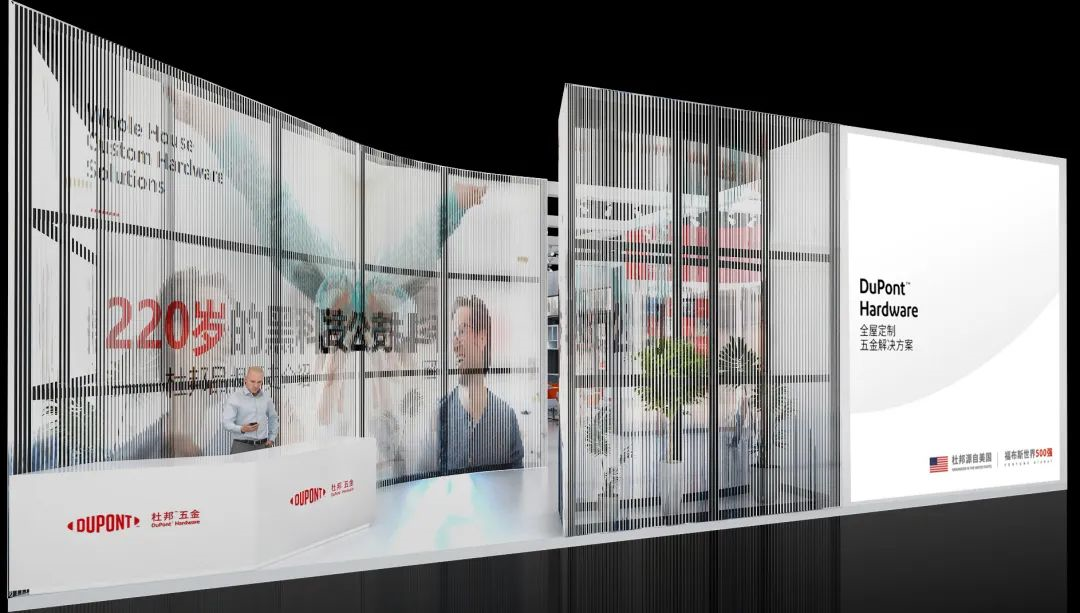 As a "technology giant" that has gone through three centuries, Du Pont's research in materials science is evident to the world.
In 1930, DuPont developed synthetic rubber and synthetic fibers;
Nylon was invented in 1935;
Invented polymer resin safety glass in 1937;
In 1965, Kevlar special material with a strength five times that of steel was invented;
The world's first artificial stone was invented in 1967.
After the 21st century, DuPont's paper honeycomb panels, Teflon non stick coatings, and Tynex premium bristles. Even high-end hardware products that are about to participate in the China Construction Expo (Guangzhou) are essential choices for modern home architecture.
At the upcoming China Construction Expo, the pictures will be launched with a full house intelligent storage system, a wardrobe storage application system, a cabinet storage application system, and an intelligent lighting system. DuPont's new hardware products will present a strong sense of intelligence, design, and technology. The intelligent storage system for images effectively utilizes the upper space of the kitchen, wardrobe, bookcase, balcony cabinet, and bar. The design of Meking Midi, Hylife Lehuo, Zinnia Jena series, and other products with a strong sense of design, are definitely the first choice for home wardrobe storage design.
The DuPont Five Gold UC hinge, which represents the top technology products in the industry, will be highlighted in the picture. On the basis of two-stage force hovering, DuPont Hardware UC three-stage force hinge also adds small angle buffering, reducing collision and prolonging service life of the door cabinet, achieving functions such as combination noise reduction and silent buffering. It is an environmentally friendly hinge; The 35 cup hole is equipped with a thickness of 16-25MM door panels, which is suitable for various high setting cabinet doors. At the same time, the ALICO hinge representing DuPont Technology products will also make a stunning appearance at the Jianbo Expo. In the field of hardware, DuPont ALICO anti rust coating technology is an innovative and environmentally friendly electroplating process that can meet 240 hours of salt spray testing, turning home hardware cold rolled steel into "stainless steel" at a price of only 3/5 of stainless steel. The ALICO process hinge greatly reduces costs and is a key tool for customized home engineering projects.