From July 8th to July 11th, 2023, the much-anticipated 25th China Construction Expo (Guangzhou) held a grand opening at the Canton Fair Exhibition Hall. As an important display platform for the "home decoration materials and hardware industry" and the industry's top investment platform, the Expo is undoubtedly a precise traffic entry point, making it a battlefield for the industry's attention.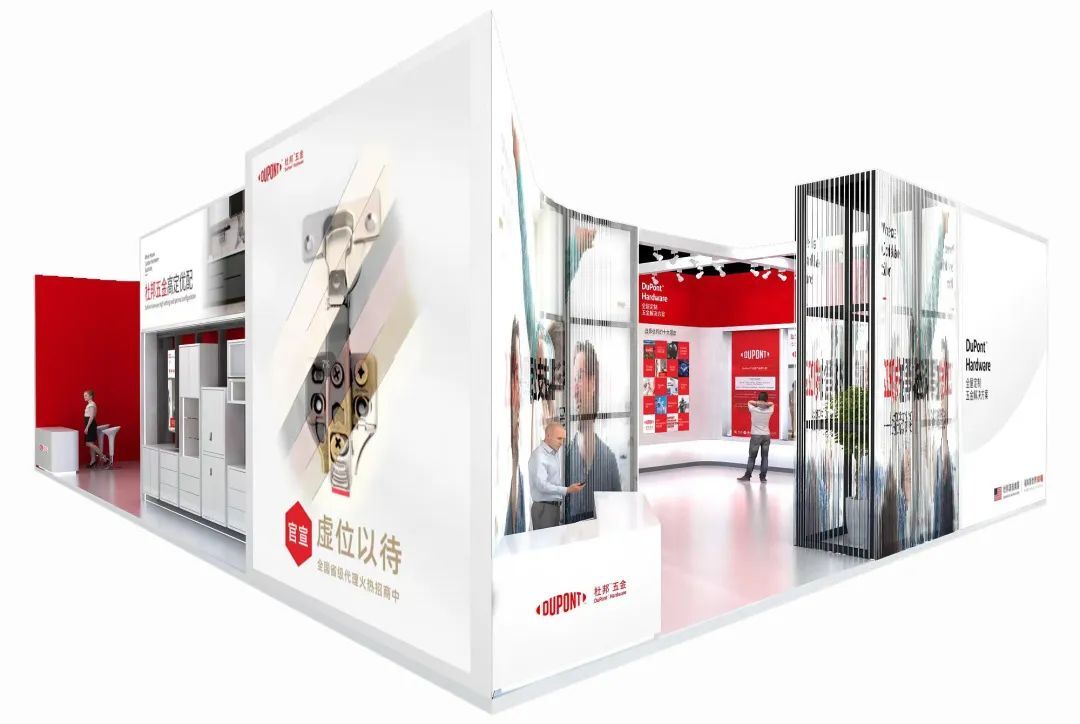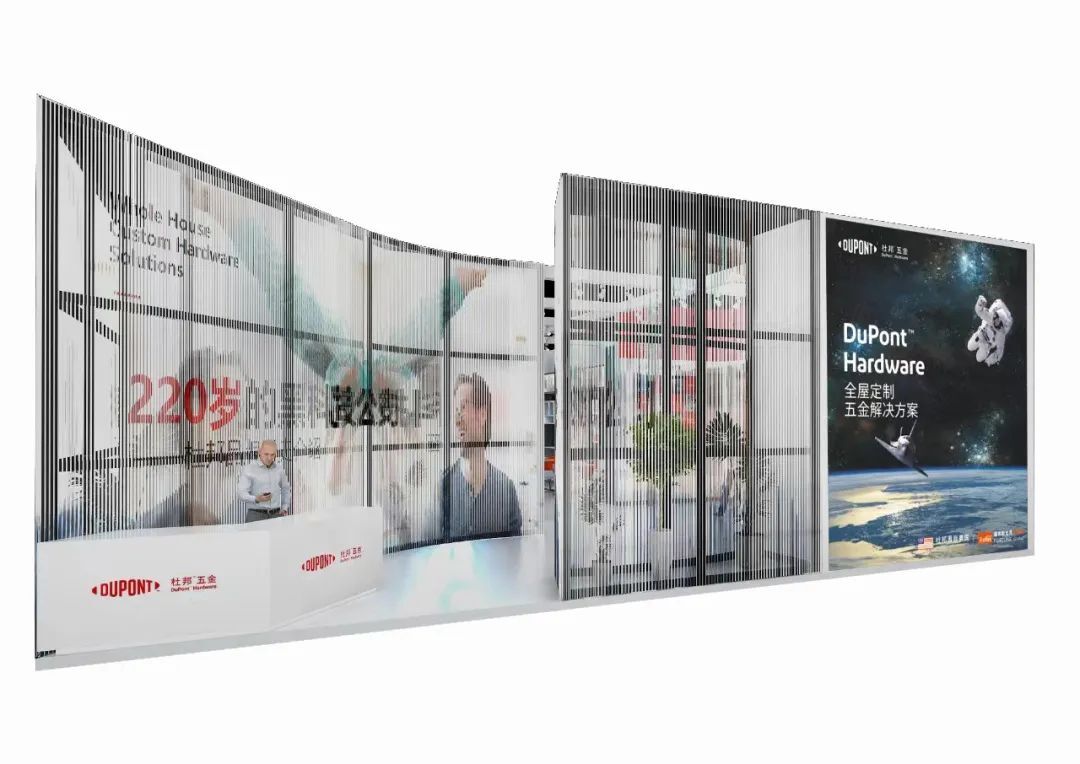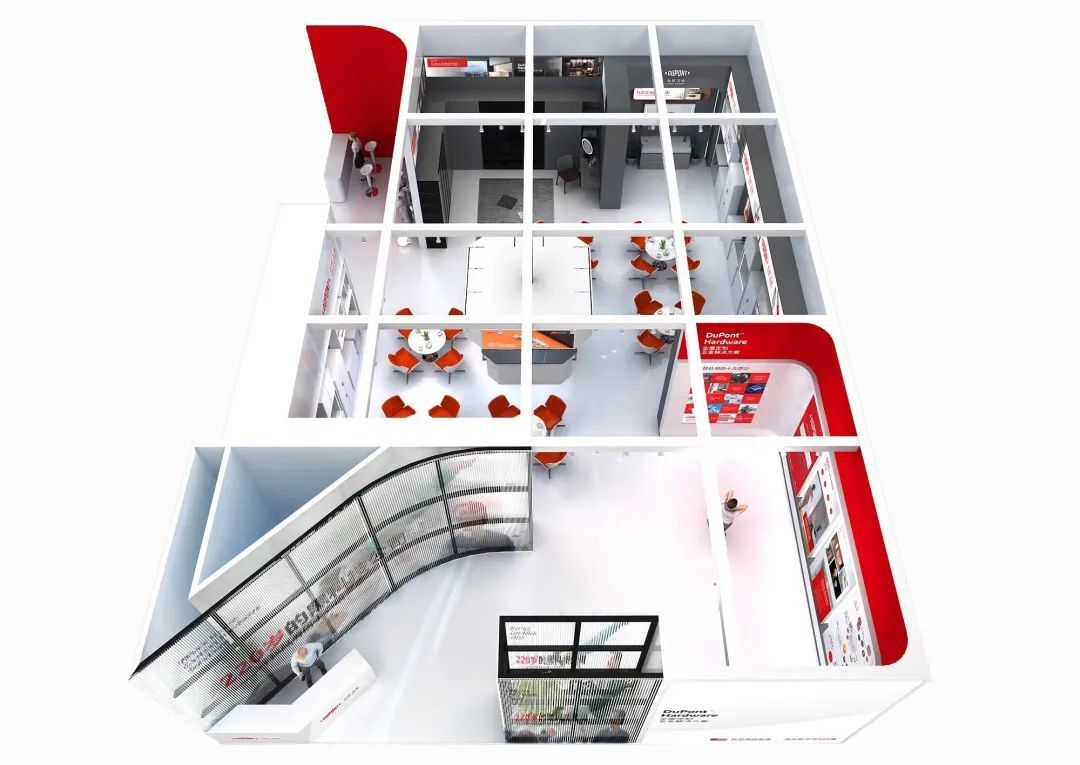 As a rising brand in the hardware industry, although it has not been on the market for a long time, DuPont Hardware has always regarded excellent quality and innovative design as its core selling points, and continues to provide consumers with high-end customized hardware. In 2023, DuPont launched an innovative product: a three stage force small angle buffered UC hinge. At the same time, the brand continues to innovate marketing, layout brand live streaming, and achieve the direction of joint development online and offline. Through multiple platform live streaming and other forms, significant breakthroughs in product marketing have been achieved.
DuPont's hardware products cover basic hardware: chain series, guide rail series, rebound device series, cabinet door support series, horse riding extraction series, intelligent electronic lock series, etc; Functional hardware: cloakroom storage series, kitchen storage series, intelligent lighting series, and intelligent lifting cabinet series, meeting people's all-round and multi-level needs.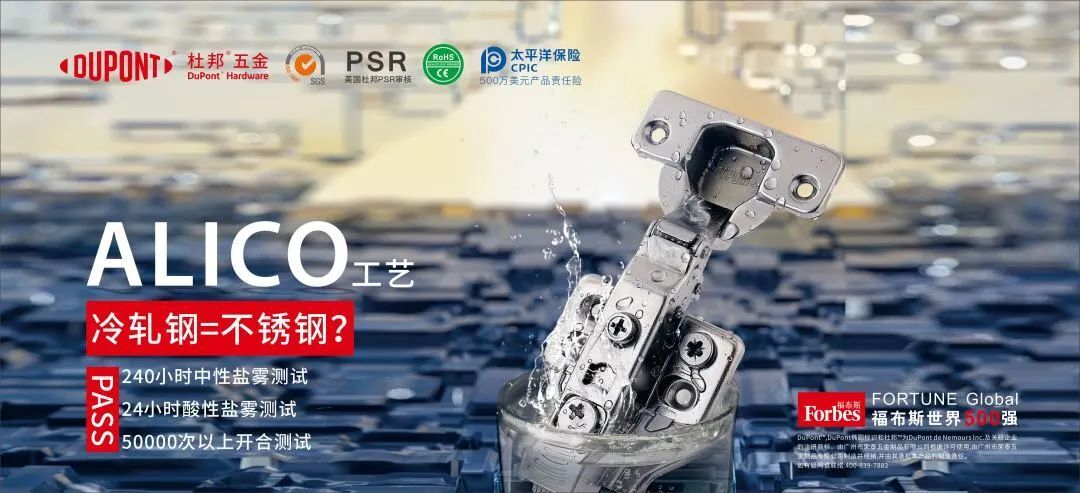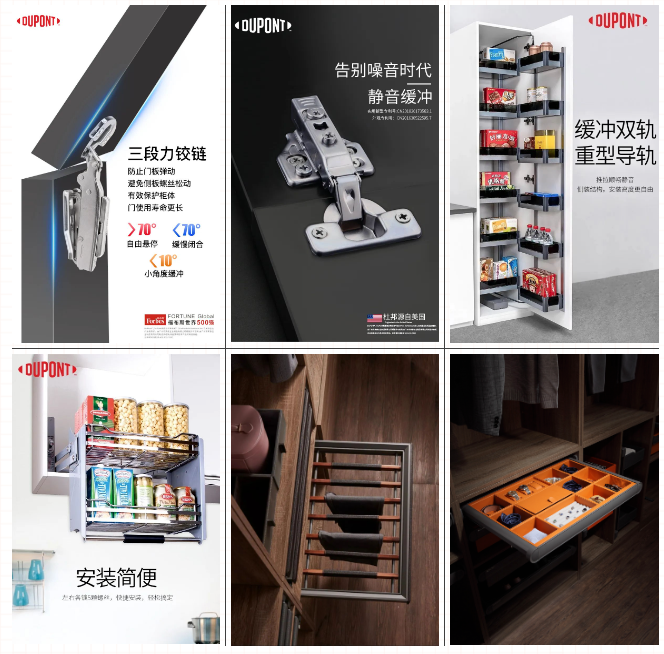 On the first day of the exhibition, the DuPont Hardware booth attracted many visitors.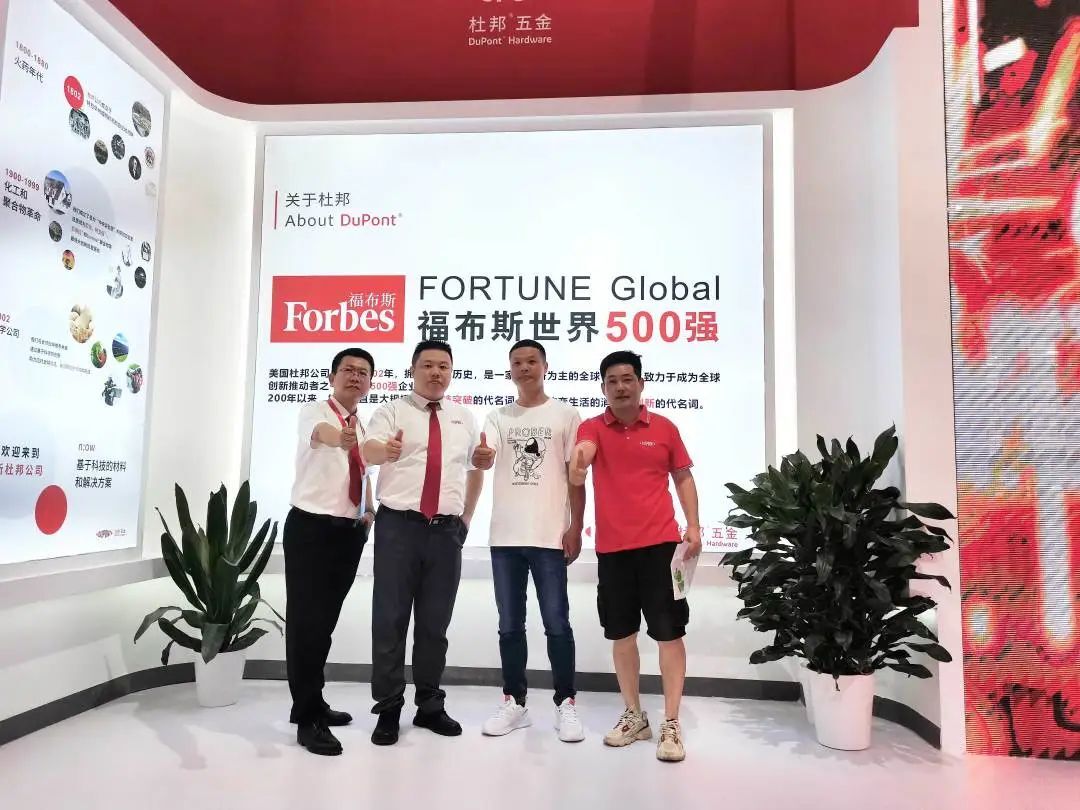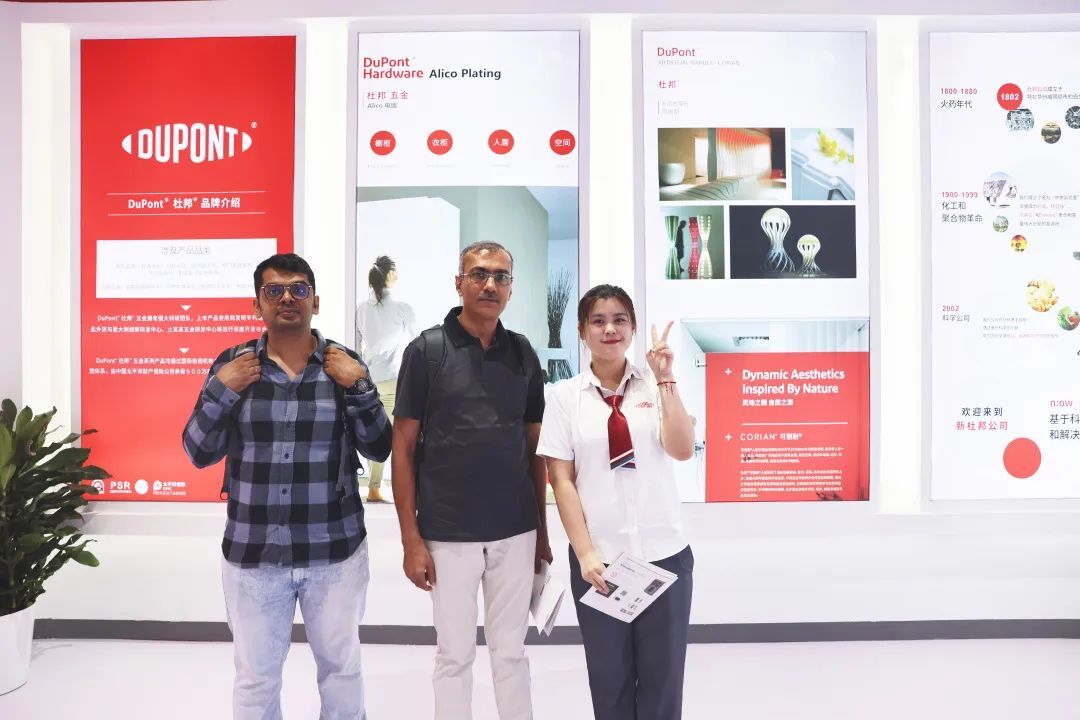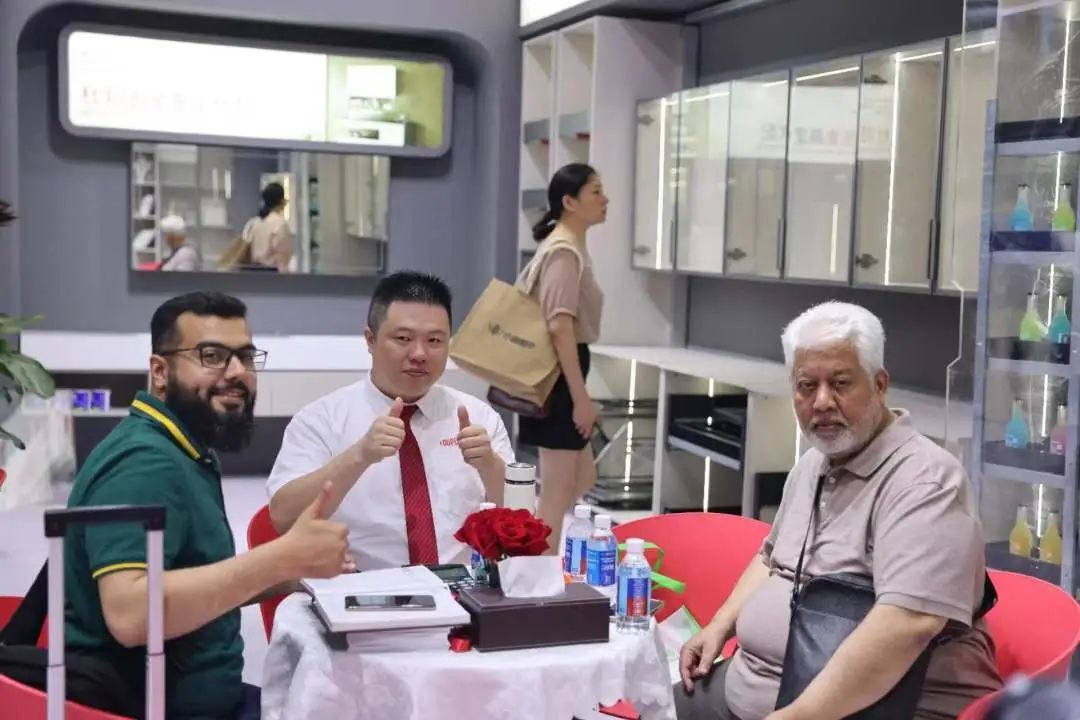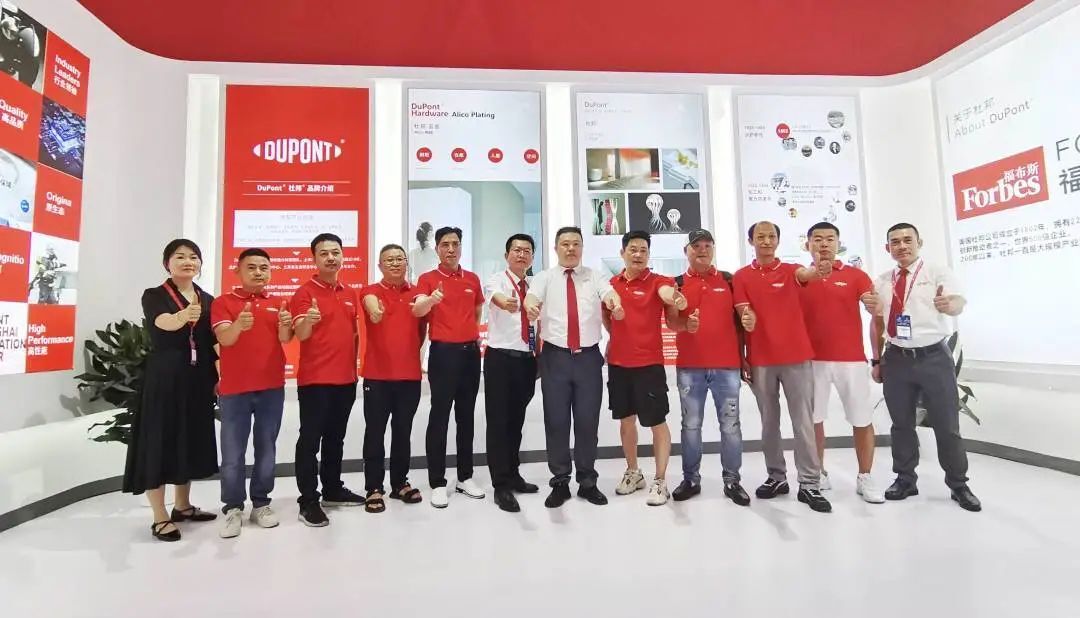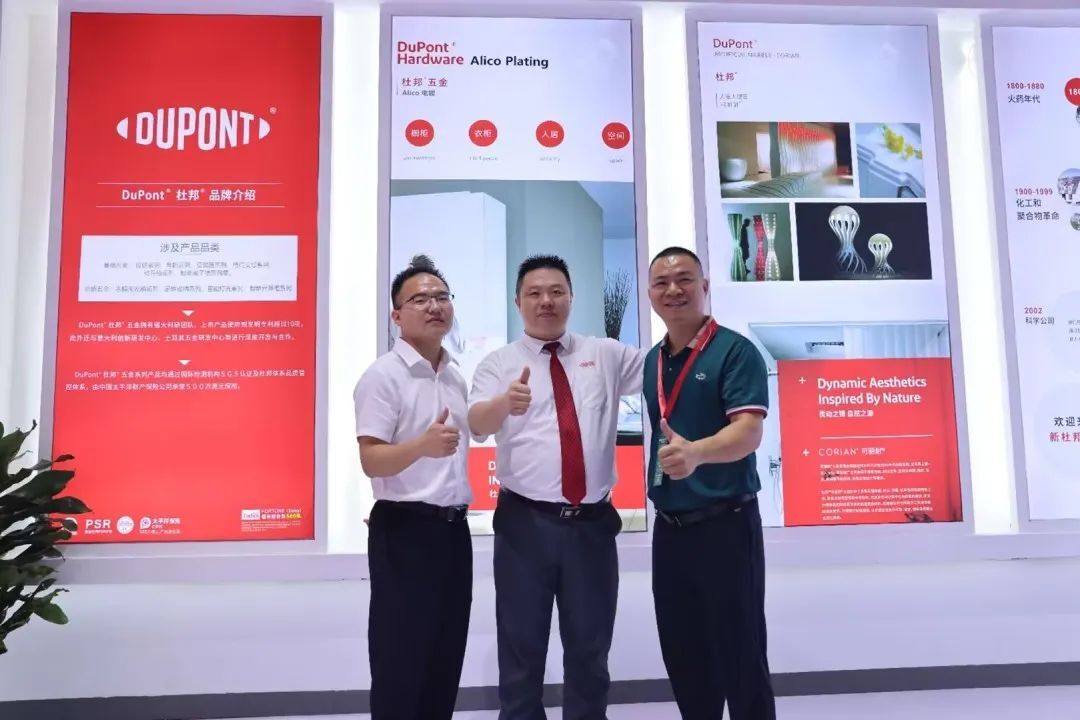 The design of the booth adopts a wide viewing channel, providing visitors with a better visual experience. In addition to the product installation and display effect, the booth also features brand history graphics and text display. Customers can easily understand DuPont Hardware's products at a glance. The site has attracted new and old customers, merchants, and others from all over the world to stop, take photos to appreciate, consult and negotiate, and the atmosphere is exceptionally hot!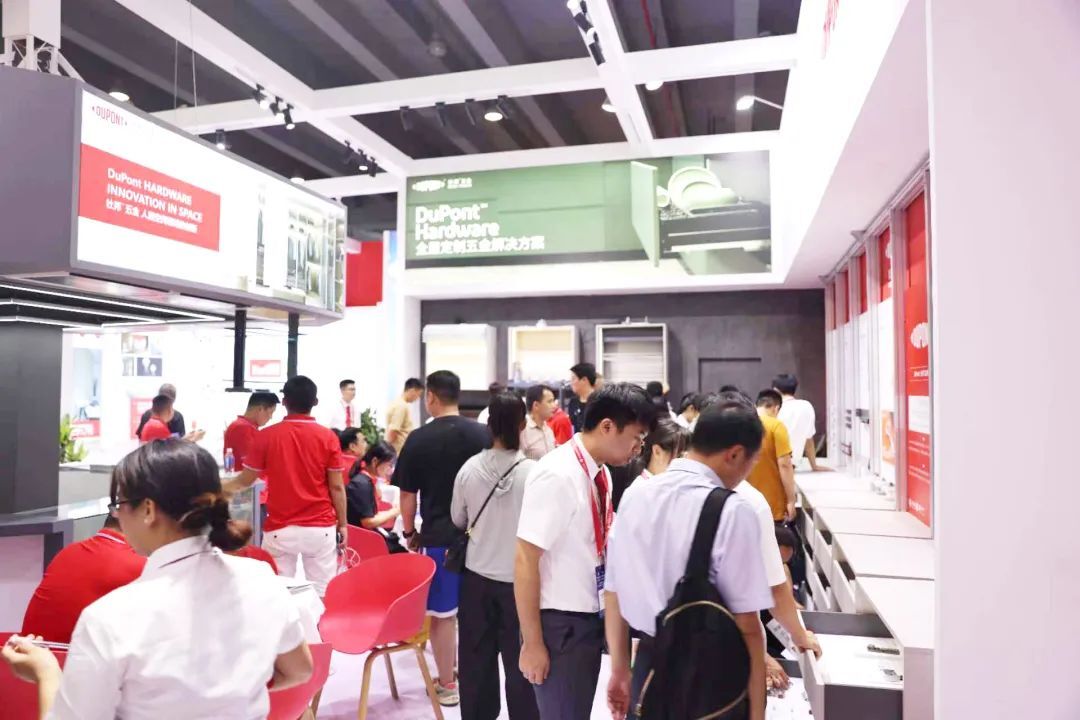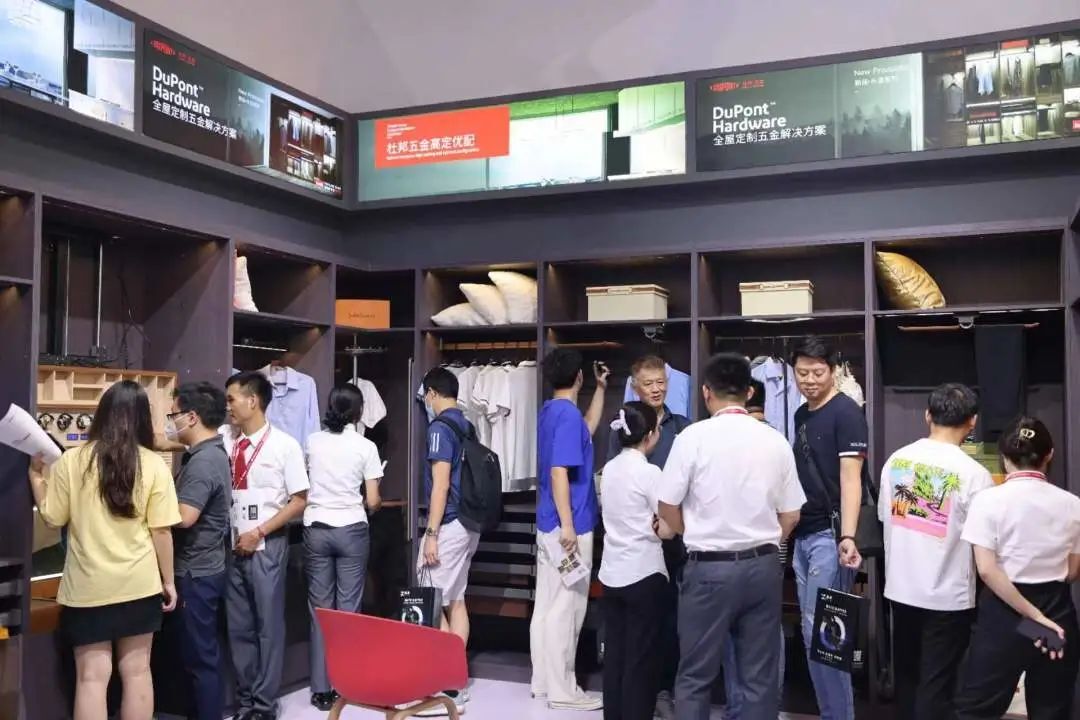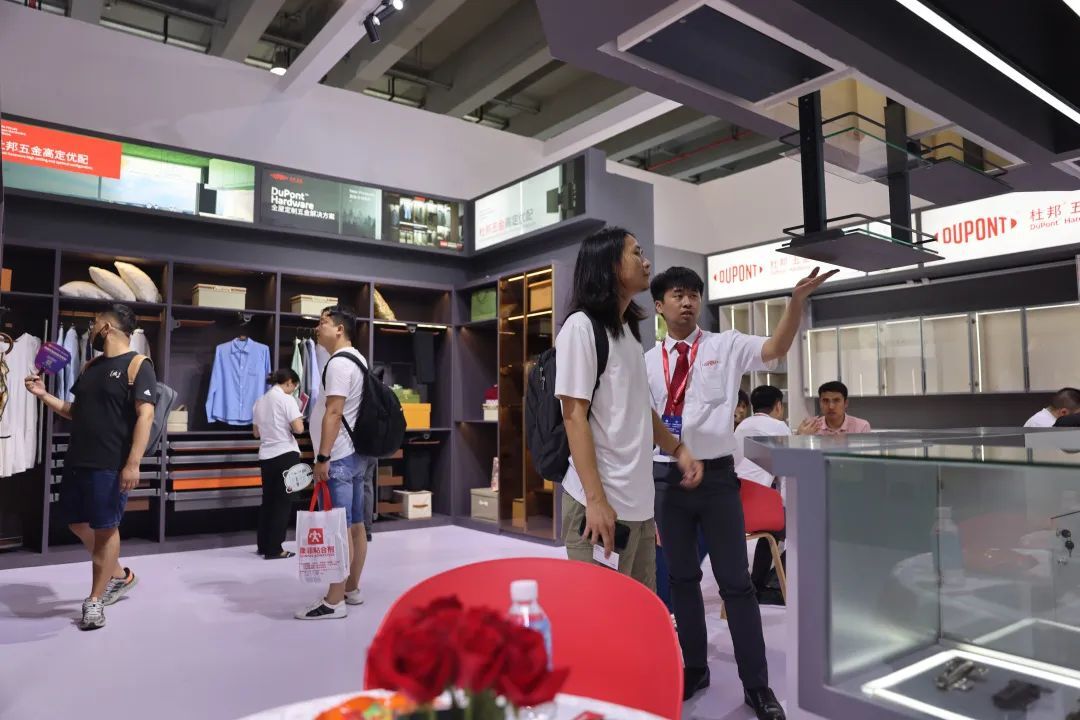 Whether it is an existing product or a newly developed product, DuPont Hardware integrates the ultimate, silent, beautiful, practical and other product characteristics, closely following the industry development trend, catering to consumers' pursuit of beauty, practicality, durability and other needs, creating an ultimate life experience and perfect life enjoyment.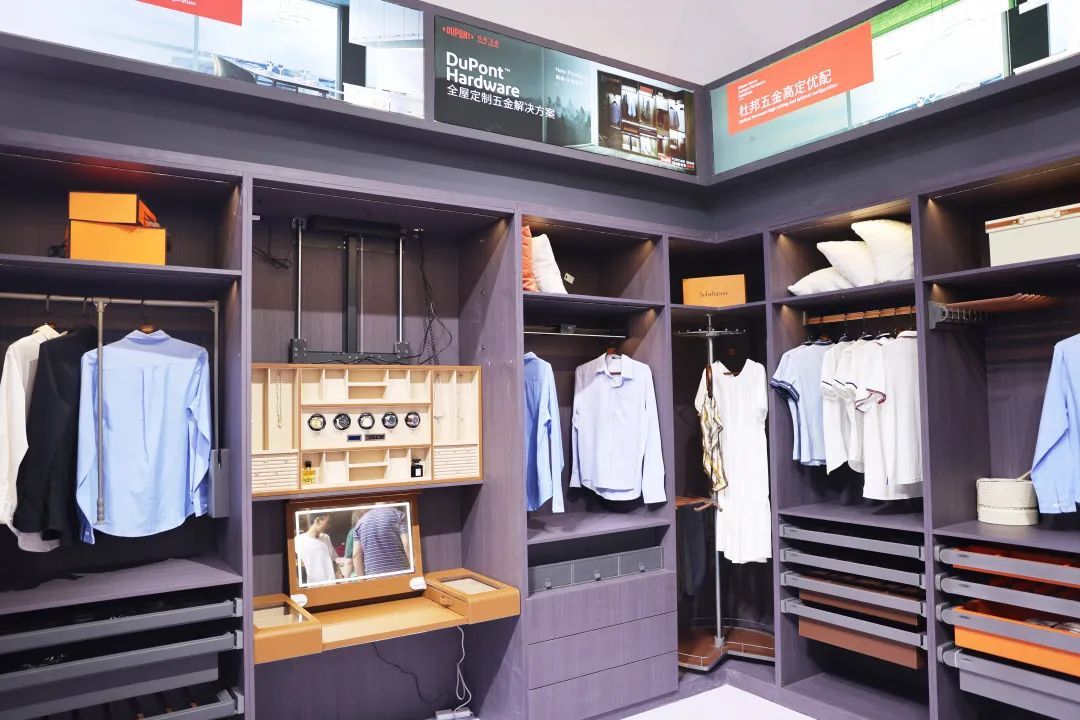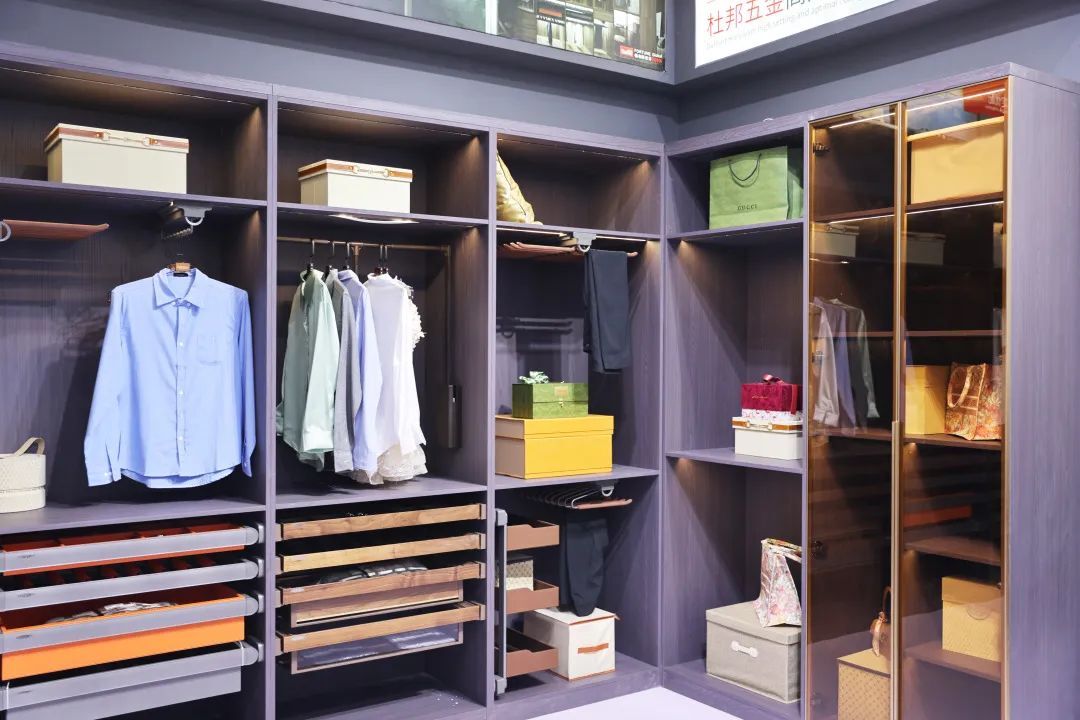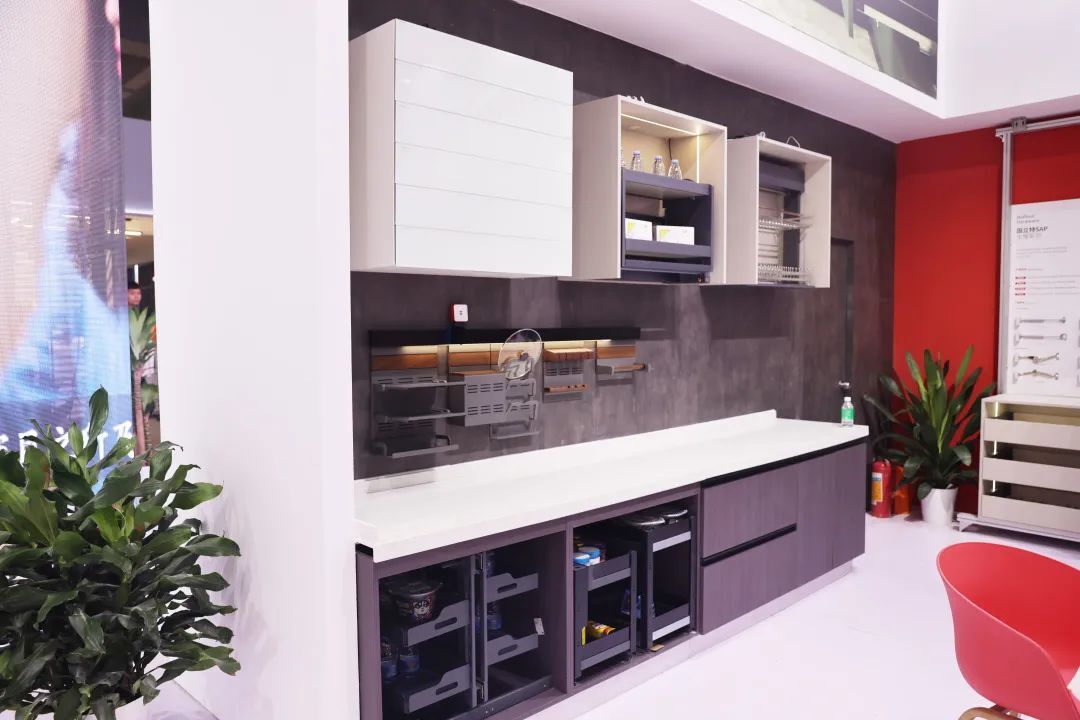 DuPont Hardware always puts customers at the center, and the DuPont Hardware staff at the exhibition site use their infectious smiles to warmly and naturally introduce DuPont Hardware's products and brand history to visitors in an orderly manner. Their thoughtful communication and professional explanations have won unanimous recognition and praise from the visitors.